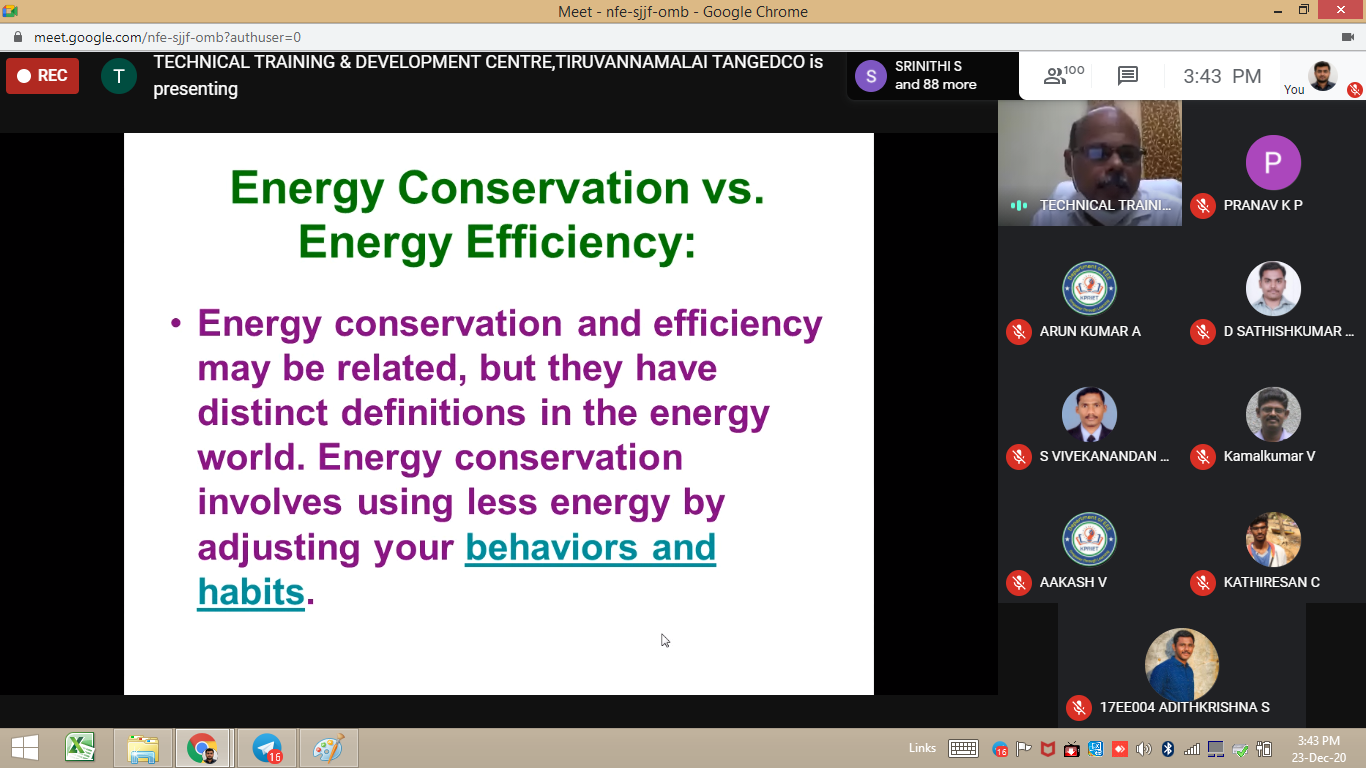 Webinar on Energy Conservation
The department of Electrical and Electronics Engineering and EnSAv club organized a webinar on "Energy Conservation" on 23.12.2020 for students community. A heart-warming welcome remark was delivered by Dr. V. Kumar Chinnaiyan, Professor & Head, Department of EEE. Er.L.K.Sankaran, Senior Manager (Assistant Executive Engineer), Training and Development, TANGEDCO, Tiruvannamalai, Certified Energy Manager by BEE presented the following deliberations
• Energy Conservation and Energy Efficiency
• Power Security
• Power Factor and Power Quality
• Availability Based Tariff
Students expressed their gratitude towards the resource person for knowledge which he shared. This webinar is interesting for the students. 100 Participants from various institutions have attended the webinar. Prof. A. Mohamed Ibrahim, Assistant Professor (Sr.G), Department of EEE proposed the vote of thanks.