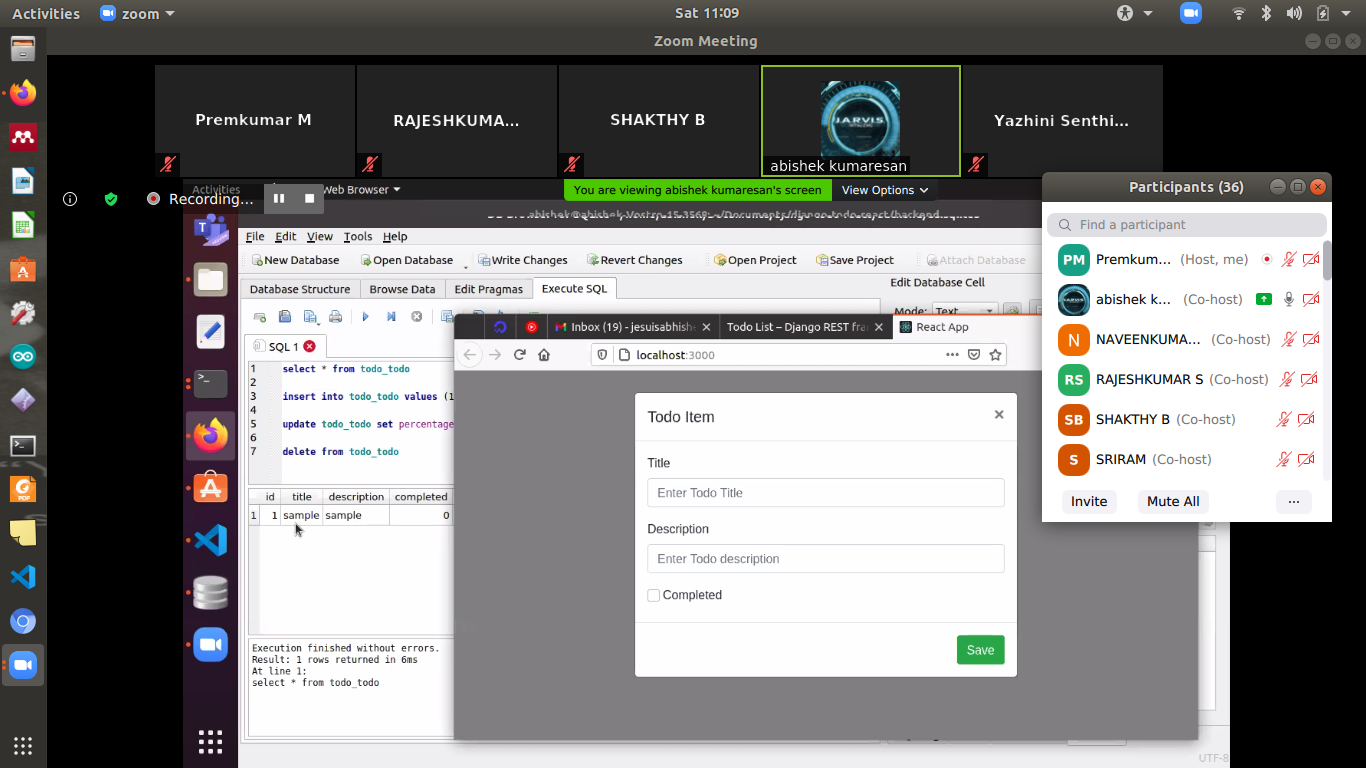 Guest Lecture on Django Framework
As additional technical content to the subject Application Development Practices, a Guest Lecture on "Django Framework" has been organized by Department of CSE, on 19.12.2020.
Mr K. Abishek, Python Developer, Kripya Solutions, Chennai having vast experience in developing web applications using the Django Framework acted as the resource person.
Mr M. Premkumar, AP/CSE delivered the welcome address. The lecture started with the introduction and importance of Django Framework in the current scenario. Further, extended in deploying a sample web application(ToDo List) using Django, SQLite database and ReactJs.